You can't beat that brand new feeling. Walking in to a perfectly white, clean and unblemished property is definitely a true pleasure in the world of property. Being the owner of such a property and opening the door for the first time, is something everyone should experience at least once.
Developers are now looking constantly for ways to make each new development better than the last, and buyers are now offered a world of features never before available. Corrian worktops, engineered wood flooring along with Smart home features and beautiful outside spaces are just a few of the things a new home buyer can expect to find. And the real coup is that these things are within the reach of the average buyer.
Kingshills are marketing two new build developments currently and will be adding substantially to this portfolio over the next few months. We have executive 1 & 2 bedroom apartments to 5 bedroom family homes and everything in between.
New build properties also invariably come to the market with a host of incentives to choose from. A first time buyer could find they are able to purchase a very high quality apartment with its own outside space for £200,000 with as little as 5% deposit; thanks to some very favourable mortgages available currently. In addition to this, utilising Help To Buy could substantially increase your budget and open up even more possibilities.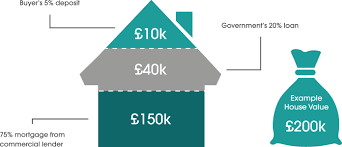 For those looking to take the next step up the ladder, a new build could be the perfect buy. Knowing in advance exactly when you will be moving is a huge help when working around family life and planning when and how to market your own property. We can offer help with all of this and put together a plan to make everything work like clockwork, while you simply peruse the options and choose which property you want for your new home. No worrying about budgeting for home improvements when you have hand picked your own kitchen, bathroom flooring etc and created your perfect abode.
Kingshills will be releasing 1,2, 3, 4 & 5 bedroom properties in the coming months, offering quite literally something for everyone. Be part of High Wycombe's new era.